Being on diet you can still eat your favorite muffins for breakfast but cooked only after South Beach Diet breakfast recipe.
Only they are made with whole wheat or oat bran — still delicious.
South Beach Diet muffin recipe suggestions
Super quick bran muffin recipe
Ingredients A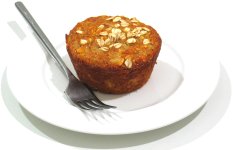 2/3 cup stone-ground whole wheat hp flour (unrefined)
1/3 cup wheat bran (or oat bran)
2 teaspoons baking powder
¼ teaspoon nutmeg
½ teaspoon cinnamon
¼ teaspoon salt
2 teaspoons splenda is fine
Ingredients B
1 egg
½ cup light cream
1/3 tsp vanilla (optional)
½ tbsp canola oil (optional)
Pre-heat oven. Combine dry ingredients (A) in one bowl. Combine wet ingredients (B) in a different bowl. Pour wet ingredients into dry ingredients and mix them together until just combined. Do not overmix. When you lift up the spoon, the mixture is like lump. Pour into muffin tray (large tray get 3 muffins). Bake for 20-25 mins, let cool off a bit, then serve.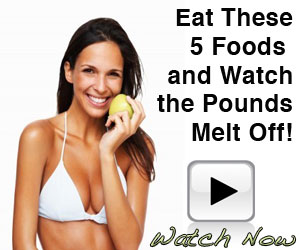 Basic Muffin Recipe
2 Cups Whole Wheat Pastry Flour
½ Cup Granulated Splenda
2 teaspoons Baking powder
1 teaspoon Baking Soda
1 Cup (8 ounces) Vanilla Low-Fat Yogurt or Soy Yogurt
¼ Cup Low-Fat Milk, Rice Milk or Soymilk
2 Tablespoons Canola Oil
Preheat the oven to 350° F.
Combine the flour, sugar, baking powder, and baking soda in a mixing bowl and stir together. Make a well in the center of the flour mixture and pour in the remaining ingredients. Stir together until well blended, but don't over beat. The batter should be medium-thick. If it seems too stiff or dry, add a small amount of additional milk.
Stir in the additional ingredient or ingredients of your choice (see below), then divide the batter among 12 oiled or foil-lined muffin tins.
Bake for 20 minutes, or until the tops of the muffins are golden and a toothpick inserted into the center of one comes out clean. Let cool until just warm to touch, then transfer muffins to a plate. Store them in the refrigerator so they don't get moldy from the moist fruit.
Muffin Variations
Cinnamon Walnut Muffins: Add 1 cup finely chopped nuts, plus ½ teaspoon of cinnamon.
Blue berry Muffins: Add 1 cup fresh or frozen blueberries, plus ½ teaspoon nutmeg, and ½ teaspoon cinnamon.
Strawberry Muffins: Add 1 cup of very sweet chopped fresh strawberries, or the equivalent of drained, frozen strawberries.
Apple Muffins: Add 1 cup of finely chopped apple, and if you like ¼ cup of chopped nuts and 1 teaspoon cinnamon.
Chocolate Chip Muffins: Add ¾ cup of semisweet chocolate chips or mini chips, plus 1 teaspoon cinnamon.
Cheddar Muffins: Use plain yogurt instead of vanilla yogurt and only 2 Tablespoons of granulated Splenda. Add 2/3 cups of cheddar cheese.
Banana Muffins: Add 1 cup of chopped banana or combine ½ cup chopped banana with ½ cup of semisweet chocolate mini-chips.