A salad can be a filling dish for any meal of the day. Many salads are based on beans — a good source of vegetable protein.
South Beach Diet salad recipe suggestions
White Bean and Sweet Potato Salad — Phase 2 & Phase 3
These quantities are for 6 — 8 servings.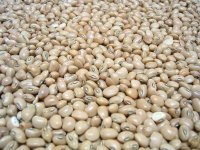 4 c. diced sweet potatoes (2 large)
1½ c. cooked or canned navy or great northern beans, drained
½ c. slivered red onion
½ c. chopped celery
2 tablespoons minced fresh parsley
½ to ¾ c. canola oil
1/3 c. red wine vinegar
¼ teaspoon stevia powder (or 1 teaspoon splenda)
1 teaspoon dried thyme
¼ teaspoon ground black pepper
¼ teaspoon salt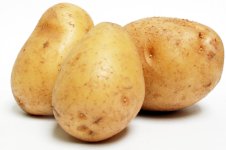 Scrub the sweet potatoes, but don't peel them. Place in boiling water to cover and cook for about 15 minutes, until they are easily pierced with a fork. Drain and chill under running water. Combine sweet potatoes with remaining ingredients in a mixing bowl and blend thoroughly. Chill for at least 1 hour before serving.
Rice and Chickpea Salad — Phase 2 & Phase 3
½ c. cooked brown rice, cold
½ c. cooked wild rice, cold
2 tablespoons ff plain yogurt
2 tablespoons mayonnaise
1 tsp. yellow mustard
½ c. cooked chickpeas, cold
Mix together, serve cold.
4 Bean Salad — Phase 1 & Phase 2
1 15oz can Garbanzo Beans (Chick Peas)
1 15oz can Red kidney beans
1 15oz can Green Beans
1 15oz can Wax Beans
1 small Onion quartered and sliced thin
½ cup Red Wine Vinegar
¼ cup Splenda
1/3 c water
Drain all beans and rinse. In a glass mixing bowl dissolve Splenda in Vinegar. Add drained beans and onion. Toss gently and serve.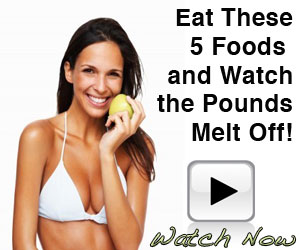 Edamame Salad
1 bag frozen soybeans, cooked
1 yellow squash diced
1 zucchini diced
1 bunch green onions, chopped
1 medium tomatoe, diced
2 tablespoons chopped fresh dill
1—2 garlic cloves, minced
2 tablespoons olive oil
2 tablespoons balsamic vinegar
salt & pepper to taste
Prepare veggies and beans and place in a bowl. Mix dressing ingredients together and pour over salad. Refrigerate for at least 30 minutes to meld flavors. Can be made up to 24 hours ahead.
Broccoli Salad Recipe
These quantities are for 6—12 servings.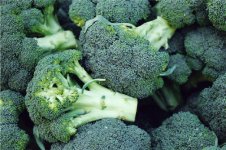 1 bunch fresh broccoli, finely chopped (raw, about 1 pound)
½ cup red onion, finely chopped (2½ ounces)
¾ cup mayonnaise
2 tablespoons white vinegar
2 tablespoons Splenda (1/8 teaspoon plus 16 drops liquid Splenda)
12 ounces bacon, chopped and fried until crisp drain on paper towels (sub turkey bacon, or leave out)
¼ cup sunflower kernels
Put the broccoli and onion in a large bowl. Mix the mayonnaise, vinegar and Splenda; pour over broccoli and mix well. Just before serving, stir in the bacon and sunflower kernels.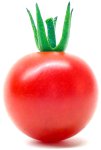 Marinated Tomato Salad — Phase 1
40 cherry tomatoes, cut in half (or 2 regular tomatoes cut in pieces)
1 c. sliced green olives
6 oz. can black olives, sliced
2 green onions, minced (can use chopped sweet onion instead)
3 oz. pine nuts, roasted
Dressing
½ c. olive oil
2 tablespoons red wine vinegar (or Heinz cider vinegar instead)
1 tablespoon Splenda
1 teaspoon dried oregano
salt, pepper to taste
Put pine nuts in a pan and roast over medium heat just until they start to brown. Watch them carefully — shake the pan to move them around as they toast. Remove from heat and cool. Mix the tomatoes, olives and onions in a bowl. To make the salad dressing on south beach diet is always reccomanded; pour over and stir. Add pine nuts and marinate in refrigerator for 1 hour.