Flaxseed Meal Pancake - Phase 1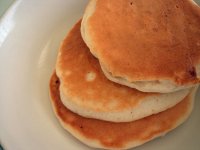 2 eggs
3 tablespoons ground flaxseed
1 tablespoon psyllium husks
1/8 teaspoon salt
2 packets splenda
1 teaspoon baking powder
dash vanilla
Stir until combined, let sit a couple minutes to thicken, add a couple tsps of water if you think its too thick. Pour into oiled or pammed skillet and brown on both sides. Makes 2 big pancakes. Serve with sugar free maple syrup or fresh fruit in Phase 2.
Ricotta South Beach Diet Pancake Recipe
½ Cup Old Fashioned oatmeal (not instant)
¼ cup low fat cottage cheese
4 egg whites
1 teaspoon vanilla extract
¼ teaspoon cinnamon (I use more)
¼ teaspoon nutmeg
1-2 packets splenda
a handful blueberries or whatever fruit you want
Process all ingredients except fruit in a blender until smooth. Add fruit and spray a non stick pan or skillet with cooking spray. Add batter and cook over medium heat until both sides are lightly browned.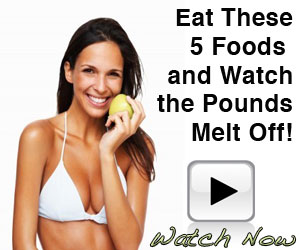 Buckwheat Pancakes Recipe — Phase 2
2 cups Buckwheat Flour
4 teaspoons Baking Powder
½ teaspoon Sea Salt
2 cups + 1 tablespoon Water
2 tablespoons Canola Oil
Mix dry ingredients in a bowl. Add liquids and whisk to mix. Preheat pancake griddle. Oil or spray griddle as needed. Spoon batter onto hot griddle to make pancakes. Turn when edges seem dry (they won't brown much because they don't contain sugar).
Keep cakes warm while you cook remaining cakes.Batter may thicken as it stands. Before spooning subsequent rounds of cakes on the griddle, stir in 1-2 tablespoons of water as needed.