Meat is the main protein provider of animal origin. In this diet only lean meat is recommended. Consumed moderately, in combination with vegetables or alone, pork or beef are allowed from phase 1 South Beach diet recipes.
South Beach Diet pork recipe suggestions
Crockpot Chipotle Pork Tenderloin

1 pork tenderloin, 1.5 to 2 pounds
1 14 oz. can diced tomatoes
1 4 oz can green chilies
2 cups Chipotle salsa
1/2 cup chopped onion
Place pork in crockpot; sprinkle with onions, add canned tomatoes and chiles, and top with the chipotle salsa. Cook on low 8 hours. Meat will be extremely tender!
Spicy Pork Strips
1 pork tenderloin — cut into 4" long strips
½ cup lite soy sauce
1 tablespoon Splenda
3 tablespoons water
1½ teaspoon minced ginger root
1 clove garlic
¼ cup green onions
1 teaspoon hot sauce
Marinate pork strips in all other ingredients for approximately 30 minutes. Thread on soaked bamboo skewers and broil for 3 minutes per side — or grill on barbecue.
Sweet and Sour Pork
½ pound lean pork or chicken breast
2 teaspoons canola oil
½ cup chicken broth
small clove garlic, minced
1 tablespoon soy sauce
1 tablespoon dry sherry
3 packets Splenda
2 tablespoons red wine vinegar
1½ tablespoons tomato paste
1 green pepper cut into one inch squares (or mixed yellow, orange and green)
½ teaspoon toasted sesame oil
1 medium tomato cut in eighths
steamed cauliflower (Phase I)
brown rice (Phase II)
Cut pork into cubes and saute in oil until brown and no longer pink in center. Set aside and keep warm.
Meanwhile mix broth through tomato paste in saucepan; bring to boil. Add peppers and boil two minutes. Add reserved meat, sesame oil and tomatoes, stir just to combine and serve over cauliflower or rice.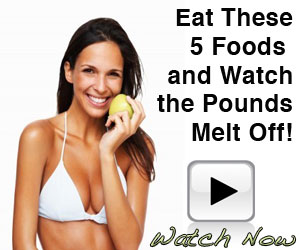 South Beach Diet beef recipe suggestions
Smothered Steak Recipe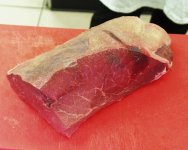 one 2-pound round steak, about ¼ inch thick
ground white pepper to taste
2 teaspoons olive oil
2 medium white onions, sliced
1 to 1½ cups water
1 beef bouillon cube
Trim the meat and cut it into 1-by-3 inch slices. Sprinkle with white pepper. Preheat a large nonstick skillet over high heat. Add the oil. In batches if necessary, brown the meat on all sides, about 3 minutes.
Add the onions, enough of the water to cover the bottom of the pan by ¼ inch, and the bouillon cube. Cover, reduce the heat to medium-low, and simmer until tender, 20 to 40 minutes, depending upon the cut of meat.
Swiss Steak
2 pounds round steak (fat removed)
salt and pepper to taste
garlic
½ green pepper, chopped
1 large onion, thinly sliced
1 can tomatoes (1 pound)
Cut round steak into serving size pieces; season with salt and pepper and place in crockpot along with the bone, garlic, green pepper and onion. Pour tomatoes over all. Cover and set to low for 8-10 hours.
Pennsylvania Pot Roast — Phase 1
These quantities are for 8 servings.
2 teaspoons canola oil
1 beef round or sirloin tip roast (about 2 pounds), trimmed
1-½ cups chilled brewed coffee
2 teaspoons of soy sauce
2 cloves of garlic, minced
2 bay leaves
1 teaspoon dried oregano
¼ teaspoon black pepper
2 medium yellow onions, sliced, divided (about 2 cups)
Preheat oven to 300° F. In a large heavy skillet, heat oil over high heat. Add roast and brown on all sides, about 5 minutes.
In a dutch oven or large saucepan, combine coffee, soy sauce, garlic, bay leaves, oregano, pepper and 1 cup of onion. Mix well. Place roast in dutch oven. Place remaining onion over roast.
Bring liquid to a boil over medium-high heat. Cover and cook roast, turning occasionally, until tender, about 2½ hours.
Transfer to a carving board. Discard cooking liquid and bay leaves. Thinly slice roast on the diagonal. Place slices on a serving platter. Serve immediately.